It's almost con time! And that means it's time for you to hop aboard the hype train, CHOO CHOO! Did you know it's been 736 days since the last Rose City Comic Con? That's too many friggin' days… too many!
From September 5-9, we're counting down the days, minutes, and seconds until Rose City Comic Con 2021. Our mini programming schedule, available on our virtual dashboard, is jam-packed with content infused with the very heart and soul of Rose City Comic Con. Get a little taste of some of our show features such as Artist Alley and the brand-new Destination Cosplay. Plus get exclusive behind-the-scenes content from artists and interviews with comic professionals!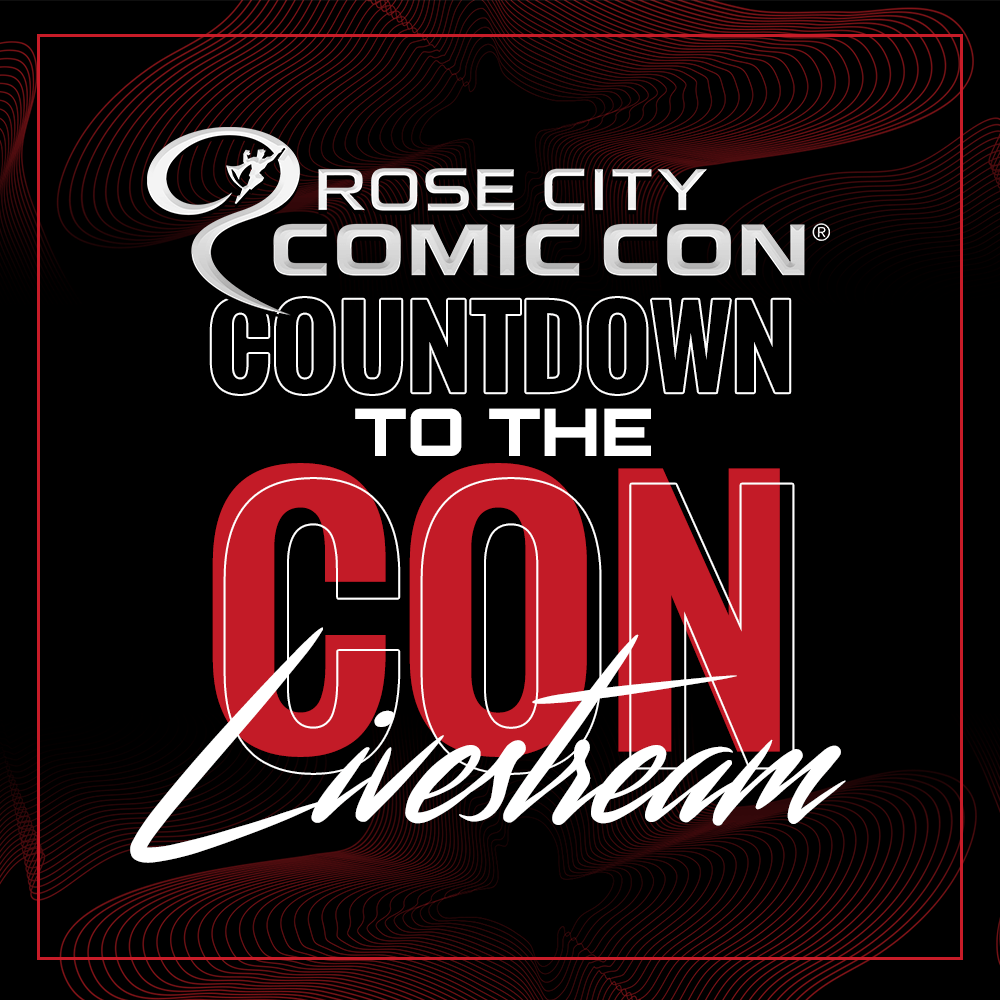 Get to know our exhibitors and artists! Our exhibitor and Artist Alley list will be available for you to browse during Countdown to the Con on our virtual dashboard. All this and more awaits you during Countdown to the Con.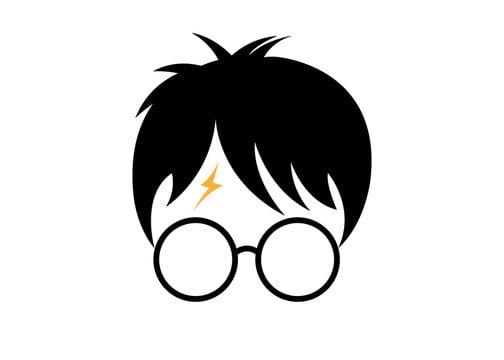 My Harry Potter Problem OR the Difficult Truth About Problematic Creators | Are you a Harry Potter fan? Do you have multiple 'ships and characters you love in the series? Has your experience of the fandom changed because of The Author Who Shall Not be Named? Join Dr. Regina McMenomy, Ph.D., as she discusses her journey as a Harry Potter fan and the long standing debate of can the art stand separate from the artist.
Panelists: Dr. Regina McMenomy, Ph.D.
Click to see livestream | ~25 minutes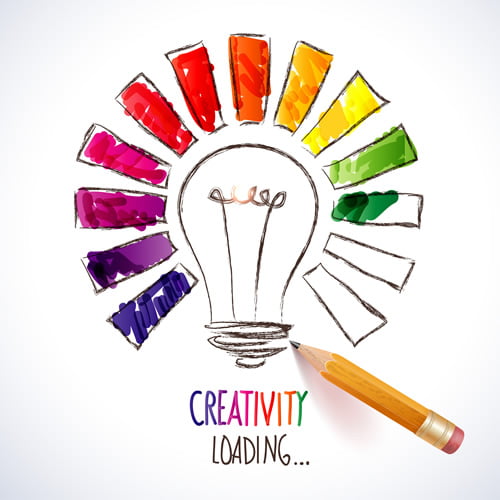 Start Your Creativity Engine | The goal with this talk is to help inspire those creatives who are just starting their engines or are stalled in their goals.
Panelists: Genese Davis

Click to see livestream | ~15 minutes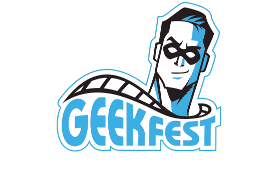 GeekFest Film Fests Year 8 Virtual Screening | Join host Jackie Dallas as she presents 3 of our audience favorite shorts that have been screening monthly online during the pandemic earlier this year- Pew! Pew! Pew! Directed by Loren Dunn, The Last Resort Directed by Lance Lucero, and Make A Wish Directed by Dinh Thai. And check out the GeekFest Best of Screening Live Sat Sept 11th at 10:30am D135-136 at Rose City Comic Con.
Click to see livestream | ~30 minutes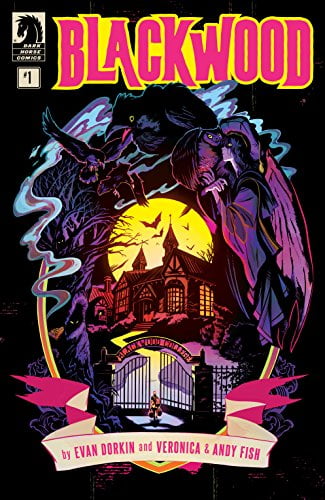 "BLACKWOOD" Draw and Chat with Veronica Fish and Andy Fish | Join Veronica Fish and Andy FIsh as they draw characters from "BLACKWOOD", the creator owned series they draw with writer Evan Dorkin for Dark Horse Comics. Ever wonder what it's like to work as a married couple? Curious about their process for working together, and their biggest artistic influences? What about a quick studio tour? Tune in to their live draw and conversation session. Plus, if you tune in live, you can enter to win both drawings as well as a signed copy of BLACKWOOD volume 2. Art fans and comic lovers won't want to miss this!
Panelists: Veronica Fish, Andy Fish

Click to see livestream | ~60 minutes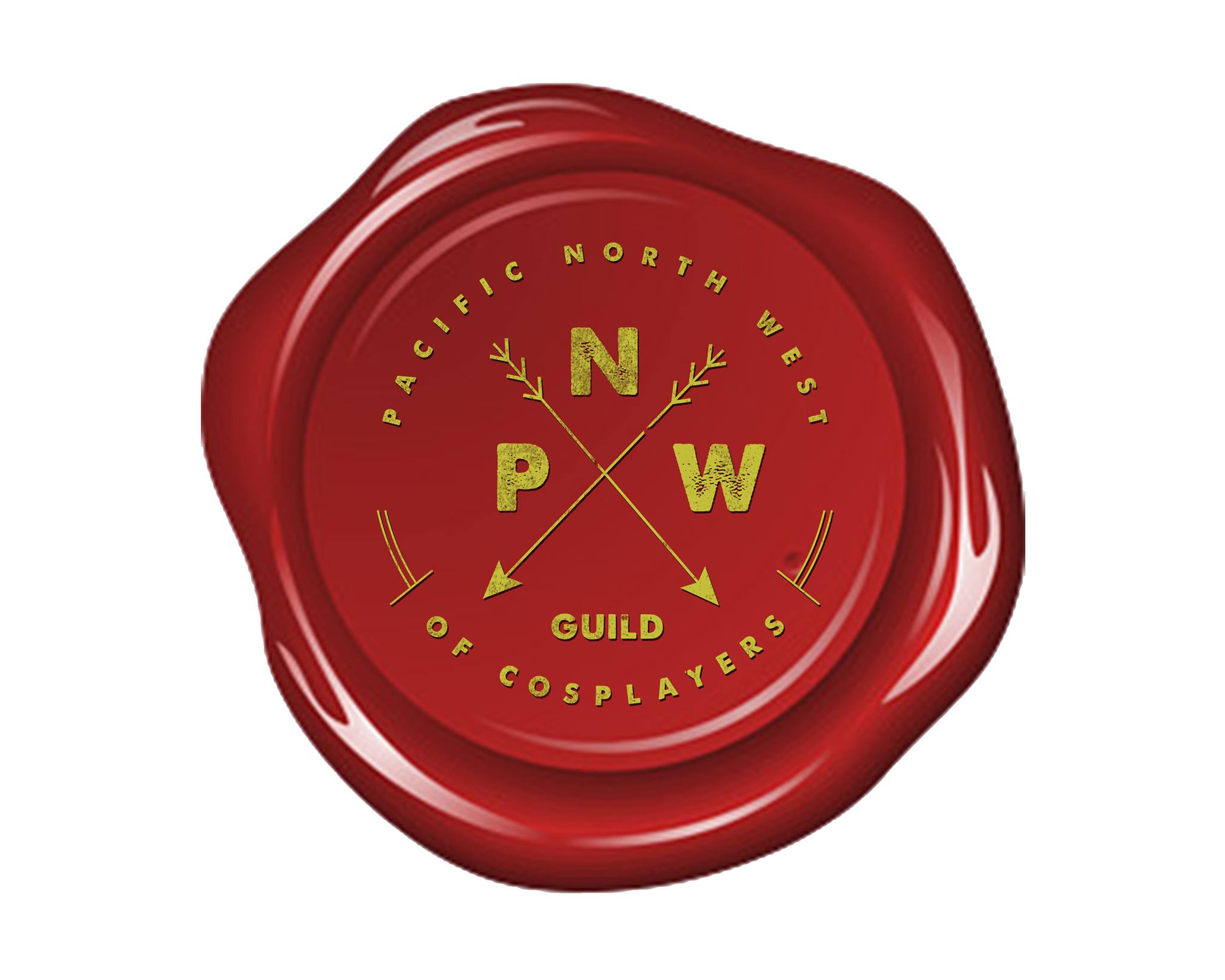 Cosplay Survival Guide | The Pacific Northwest Guild of Cosplayers is a community-focused group of cosplayers, for cosplayers. In this short video, you'll hear all about the pro tips and tricks to survive a convention floor from members such as Shawn Morse FX, Alchemical Wolf Cosplay, Eschelman Leatherworks and more! So, join Guild Officer Kristy (The Honest Cosplayer) as she dialogs with cosplayers from across the PNW community as they gear up for RCCC 2021!
Click to see livestream | ~30 minutes


Breaking Into Comics | How do you break into the comics industry? This panel features PSU Comics Studies and Publishing alumni sharing their very own origin stories, revealing various paths to success in comics creation.
Click to see livestream | ~30 minutes