Destination Cosplay
BIGGER AND BETTER – MOVED TO THE OREGON BALLROOM!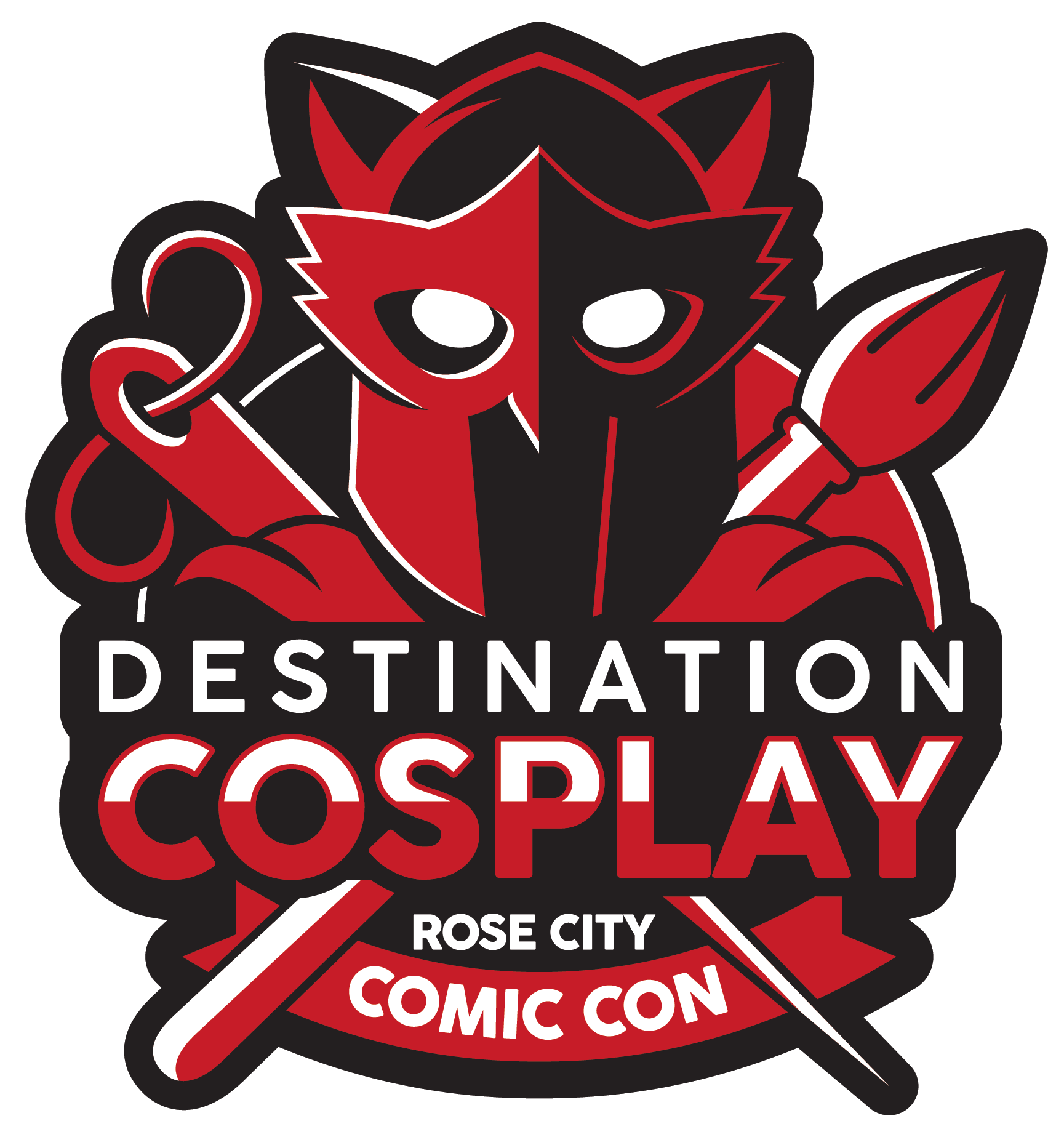 There's so much for cosplay fans at RCCC!
Destination Cosplay is for you if you are interested in learning more about cosplay, a casual cosplayer, an award-winning professional cosplayer, or just love watching incredible cosplayers do their thing. Anyone of any skill level is welcome into Destination Cosplay, whether you are wearing a cosplay or not. There's only one rule in Destination Cosplay – that cosplay is for everyone!
We love and cherish our cosplay community and we're excited and honored to create a special space for all things cosplay, as well as a unique track of cosplay programing for fans running all weekend long.  From Fan Meetups (cosplay encouraged but not required) to Live Cosplay Demos to local cosplay organizations to Cosplay Repair, get your cosplay fix at Rose City Comic Con, September 9-11!
Destination Cosplay in the Oregon Ballroom
A special space just for cosplayers? Awesome!! Hey listen! We've moved! Destination Cosplay is bigger, better, and more badass than ever, having grown into the Oregon Ballroom. Aw, look at us, so grown up! Spread your wings, and stretch your legs out as we celebrate all things cosplay in the same space as the Beer Garden, Lawn Games, Fan Meetups, and general fun activities. Don't miss this and more, in the Oregon Ballroom! It'll be a ball!
See below for all the incredible cosplay groups, activities, spaces, and magic that awaits you, YES, YOU, in Destination Cosplay.
CosCove Secondhand Market
Rose City Comic Con is partnering with Coscove (a community marketplace for fans) to host a new kind of Secondhand Market! For this "coat-check" style event, no need to stand around a booth and waste precious con time. Simply add your items online beforehand, set up payment, and drop off your items when you arrive! Enjoy the con to the fullest while getting $$ dropped into your wallet.
Got an item to sell? Or want to hunt some treasures? RSVP for this event today! Thanks for supporting sustainable practices <3
Cosplay Repair, Cospitality Lounge, & More
There are a lot of other awesome things happening in Destination Cosplay in the Oregon Ballroom. These incredible cosplay amenities and experiences are staff by The Pacific Northwest Guild of Cosplayers. They're a community of cosplayers here in the great Pacific Northwest. With over 400 members, they span from Vancouver, British Columbia to southern Oregon.  will be staffing these must-do activities! Their guild is founded on the premise of inclusivity and support. We work to improve our local cosplay community by promoting friendship, community, and tolerance.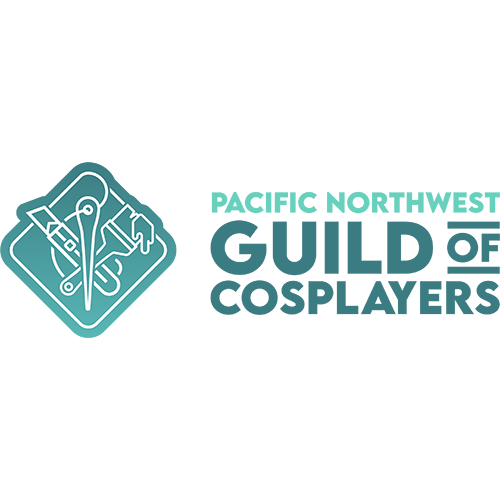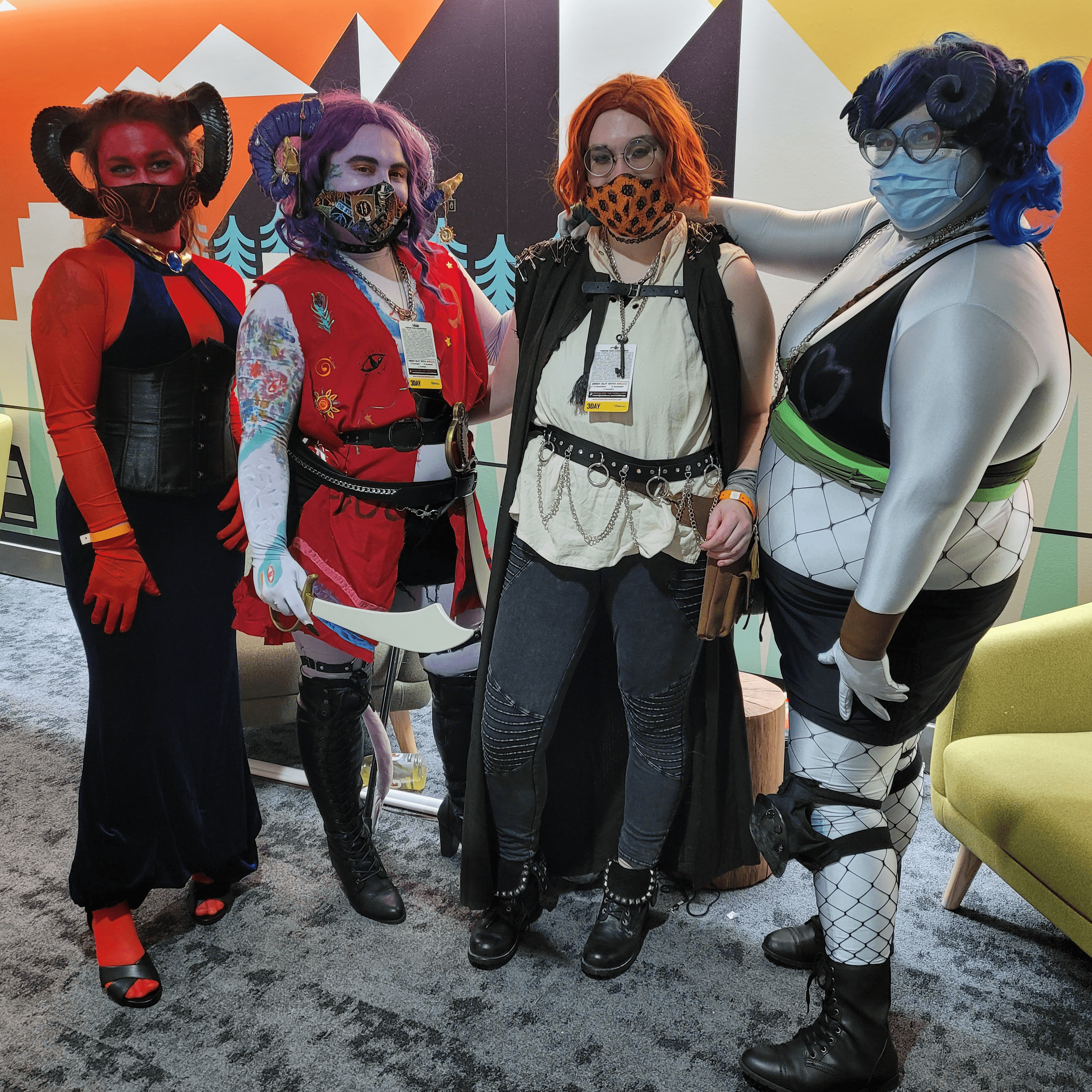 Cosplay Repair
Popped a seam in your spandex? Lost a gem from your crown? Head to Cosplay Repair! The PNW Guild of Cosplayers will help keep your cosplay in tip top shape. Their team will have glue guns, makeup, sewing kits, duct tape, scissors, and more to help fix up your cosplay. You'll be in and out quick as a flash!
Cosplay Changing and Cospitality Lounge
Looking to get changed in or out of your cosplay? Want to finish your hair, makeup, and the rest of it before you get your Rose City Comic Con on? Check out our Cosplay Changing and Cospitality Lounge. The Pacific Northwest Guild of Cosplayers have also provided art tablets if you just want to relax and chill. Grab an art tablet, take a seat, and unwind – you deserve it.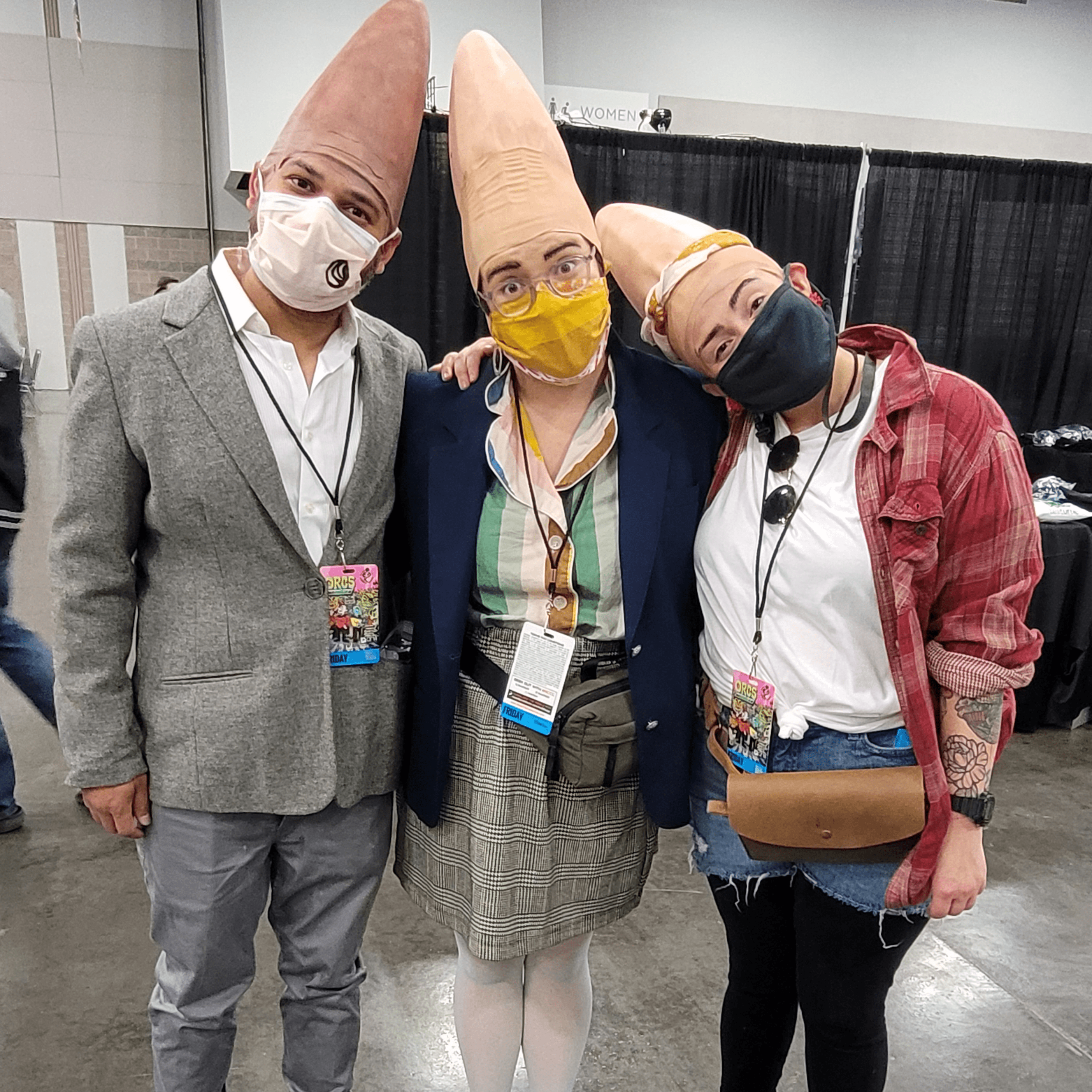 Cosplay Groups and Partners
Stop by these incredible cosplay groups booths. You can get more information about who these groups are and find out info about how to join or support them! Support your local cosplayers!
The Pacific Northwest Guild of Cosplayers was founded in 2018. We are a community of cosplayers here in the Pacific Northwest working to better our culture and craft by building community. We strive to teach inclusivity, creativity and support for our members and the greater cosplay community. As a group, we engage in social meetups, photography shoots and crafting support. We can often be found at our local cons in either a booth, panel, or taking pictures with our Guildmates.

The Society for Creative Anachronism (SCA) is an international, non-profit, volunteer-run educational organization dedicated to the study, recreation and reenactment of the best qualities of pre-17th society. In the SCA, the Knowne World is divided into Kingdoms, which are made up of Principalities and Baronies. The Barony of Three Mountains is the local chapter for Multnomah and Clackamas Counties, and located within the Kingdom of An Tir, which spans Oregon, Washington, and most of Western Canada.  The SCA provides opportunities for the research and study of medieval arts, crafts, cultures, music, and societies. Participants are encouraged to find and explore areas that interest them and then hopefully teach others about what they have learned. Throughout the year the SCA hosts day and weekend-long events where participants can meet new people, take free classes and enjoy a variety of activities. The SCA is an inclusive family-friendly place for all ages to make friends and explore new skills.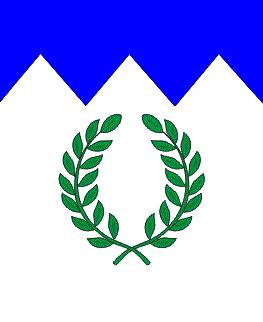 SheProp is a unique and vital part of the cosplay community. From inception, it has been designed to support female, non-binary and transgender cosplayers, artists and makers of all skill levels across the globe. In the SheProp Community space, members can post work-in-progress images, ask questions, and fully engage with a robust maker community without fear of receiving unsolicited "advice" and degrading commentary, a common issue within most other online maker spaces. Topics surrounding sensitive social commentary are commonly discussed within the community, with an emphasis on education, understanding and empathy. SheProp has expanded to include several additional forums and communities to reach even more cosplayers and makers.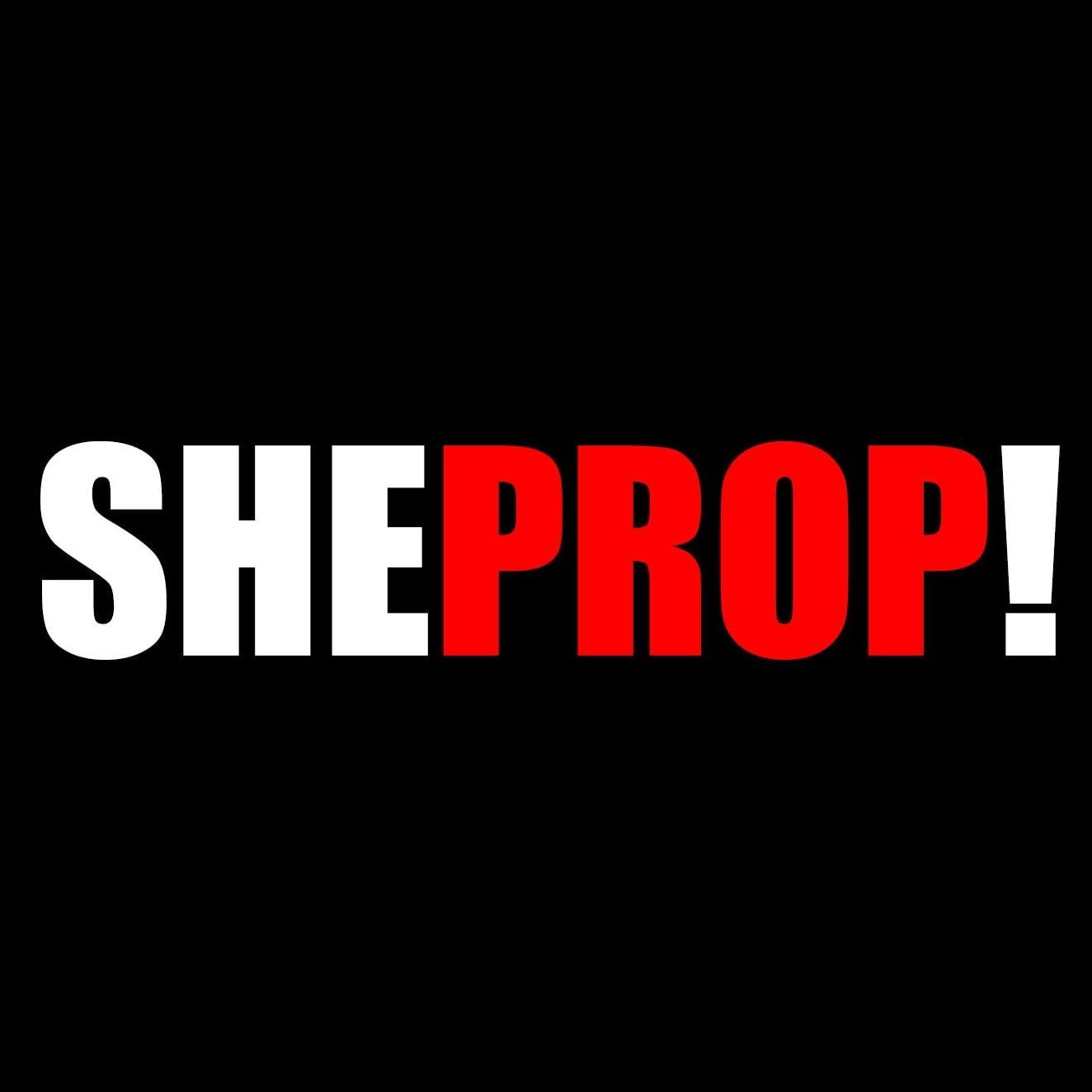 This is a cosplay group founded in the pacific northwest of the United States and is open to anyone anywhere in the United States and the world. Anyone is welcome to join and if you have a cosplay that's awesome and if you want to make one we will help you out.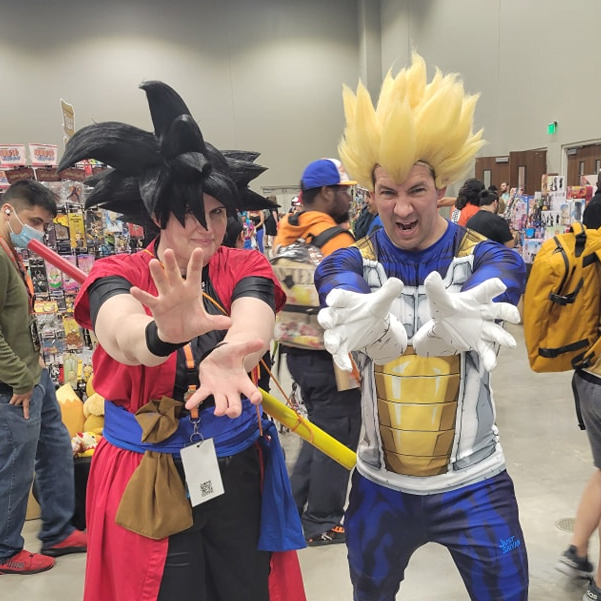 Cosplay Programming & Special Events
Destination Cosplay offers a full track of programming in the Oregon Ballroom as well as in other spaces in the convention center, focused on cosplay. See below for all of the incredible cosplay panels and special events you can attend at RCCC this year.
RCCC Cosplay Competition 2022 ft. Trash to Treasure Cosplay Challenge Halftime Show
Where: Main Stage
When: Saturday, 7:00 PM – 9:00 PM
Guest Judges:  Our Shield Maiden, The Honest Cosplayer, Sionnach Studios
Pro-tip: Don't miss the biggest cosplay event of the weekend! Join us and our talented cosplay guest judges, cosplay contestants, sponsors, and RCCC community as we enjoy the biggest and best of cosplay in the Pacific Northwest.