Get ready to collect 'em all!

The Rose City Comic Con Pin Program is back for 2023—brought to you by our friends at Pin Bazaar. Purchase official Pin Bazaar pins from participating Exhibitors and Artists in the Exhibit Hall, then trade another pin with Staff and fellow fans at the show!
Curious how buying and trading works? Read our FAQs below!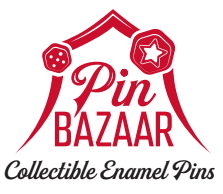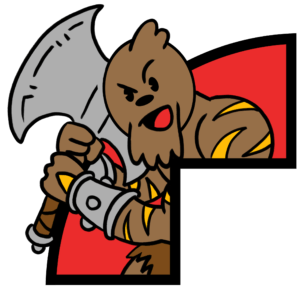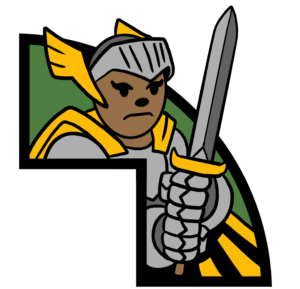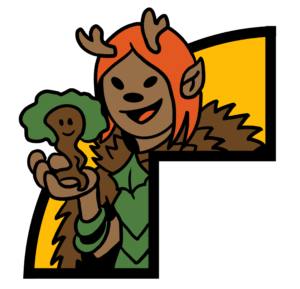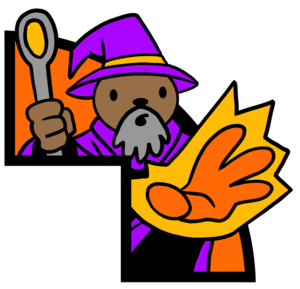 2023 Exclusive Merch Store Pin
To acquire this rare pin, you must spend a minimum of $75 at the RCCC Official Merch Store located in Pre-Function C.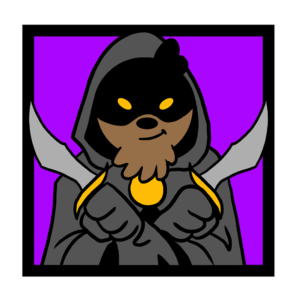 2023 Exclusive RCCC Staff Trade Pin
To acquire this pin, find a Staff member in a black Staff shirt who has one on display and offer a trade! (We won't say no!)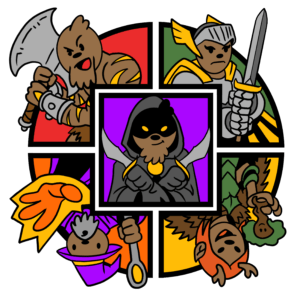 BASEMENTS & BIGFOOTS PIN PUZZLE
The pin puzzle is complete only after you've attained all five Basements & Bigfoots pins, including:
Davus the Barbarian
Pearl the Paladin
Rufus the Rogue
Colt the Black the Wizard
Rosie the Druid
May fortune smile upon you during your epic quest to complete the sacred set!
2023 OFFICIAL PIN PROGRAM PINS
Check out the pin designs you can purchase from Exhibitors & Artists participating in the Pin Program! (Final designs may vary slightly)
FAQS AND PIN TRADING RULES
Where can I find these pins during Rose City Comic Con? Pins can be found at participating vendor booths, Artist Alley tables, at the RCCC Official Merch Store, and of course—on our Staff members! See above for more specific location details. Every participating vendor and artist will have a flag on their booth/table notating their participation, and they will also have a printed checklist you can have to keep track of how your collection is growing!
How do I trade someone for a pin? Follow our simple pin trading rules and you'll do great!

Pins must be traded one at a time
Only Pin Bazaar / Official Rose City Comic Con 2023 pins are eligible to be traded.
Pins should have their pin back on them when trading so no one gets poked!
Please ask politely before attempting a pin trade. Be mindful of people's personal space and be kind! Always say please and thank you! Don't touch another fan or staff member's lanyard or pins without their permission.
Staff members cannot decline to trade with you as long as you are willing to trade an Official Rose City Comic Con 2023 pin or Pin Bazaar pin, but fans may decline if they'd like. We ask that you please respect the person's decision.