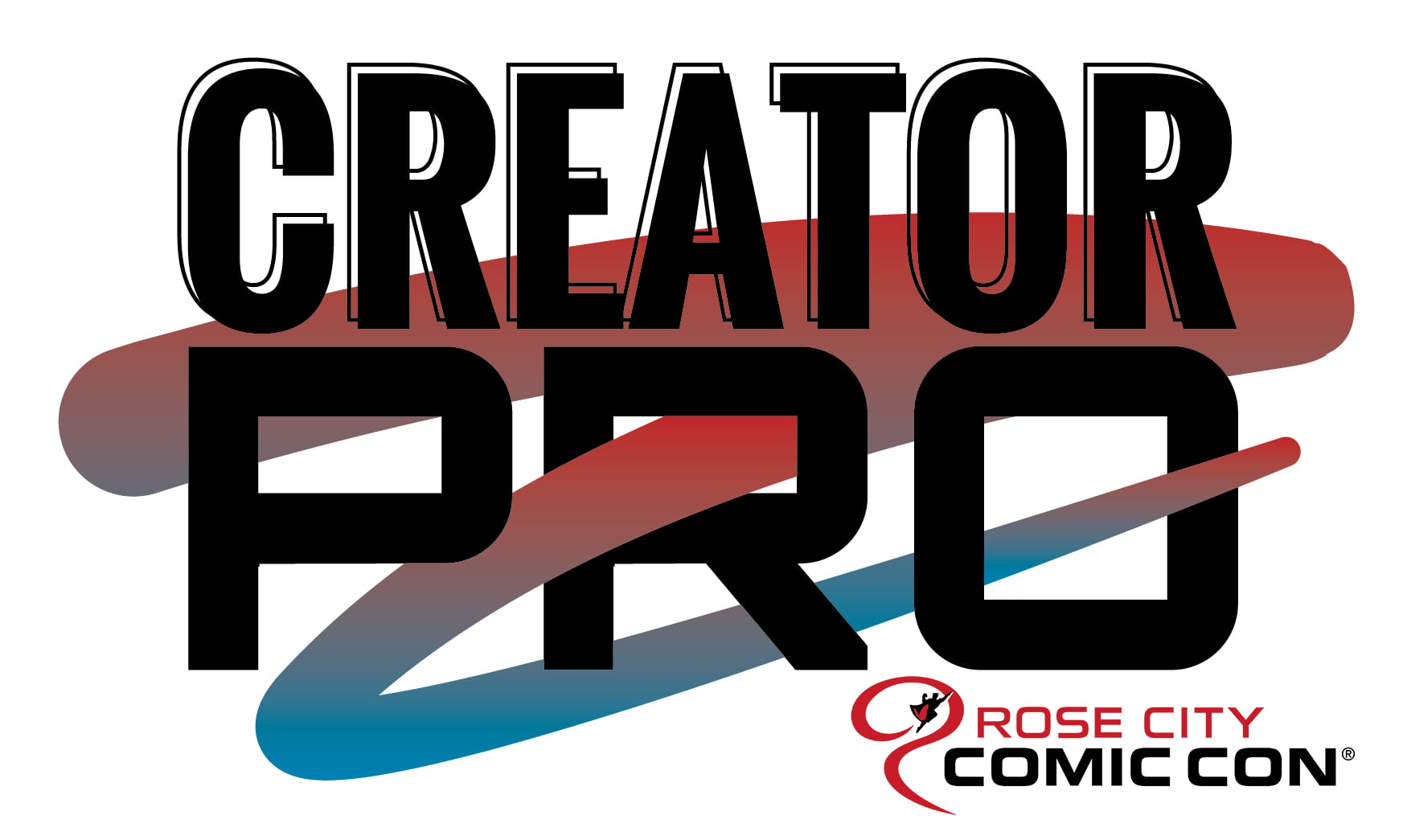 Hey pop culture pros! If you're a professional looking to break into the business of comics or advance your existing geeky career, then look no further! At Rose City Comic Con, we've curated a whole bunch of special events for comics professionals, aspiring authors, and much more. Our Creator Pro track covers a wide variety of learning exercises and experiences important to a variety of professionals. There's something for every kind of Creator Pro at RCCC.
More information about our Creator Pro offerings will be available here soon. Stay tuned!
Past Creator Pro Highlights
PAST PANEL HIGHLIGHTS
September 9, 2022

"The Future of Retail" ft.  retailers from Books With Pictures and Zeppelin Comics

September 10, 2022

"Comics in College: Studying Graphic Narratives" ft. Diana Schutz, Brian Michael Bendis, and David F. Walker

September 10, 2022

"Taking Sci-Fi To School: New Frontiers in Teaching" ft.  educators from the Portland Public School District

September 11, 2022

"Fine Print Crew – So you want to work in comics?" by Zack Davisson
PAST SPECIAL OFFERINGS HIGHLIGHTS
September 10, 2022

Creator Pro Mixer hosted by Jazzlyn Stone – Build your superpowered creative team!

September 10-11, 2022

Portfolio Reviews hosted by Andrew Marino – Get comics artwork critique from an Editor at DC Comics!

September 9, 2022

Dark Horse Presents Drink & Draw, Official Friday Night After Party – Grab a drink with comics professionals and fellow fans!

September 9-11, 2022

Limited Writing Workshops hosted by authors – Participate in hands on writing exercise to up your author game!