Creator Pro Programming & Special Events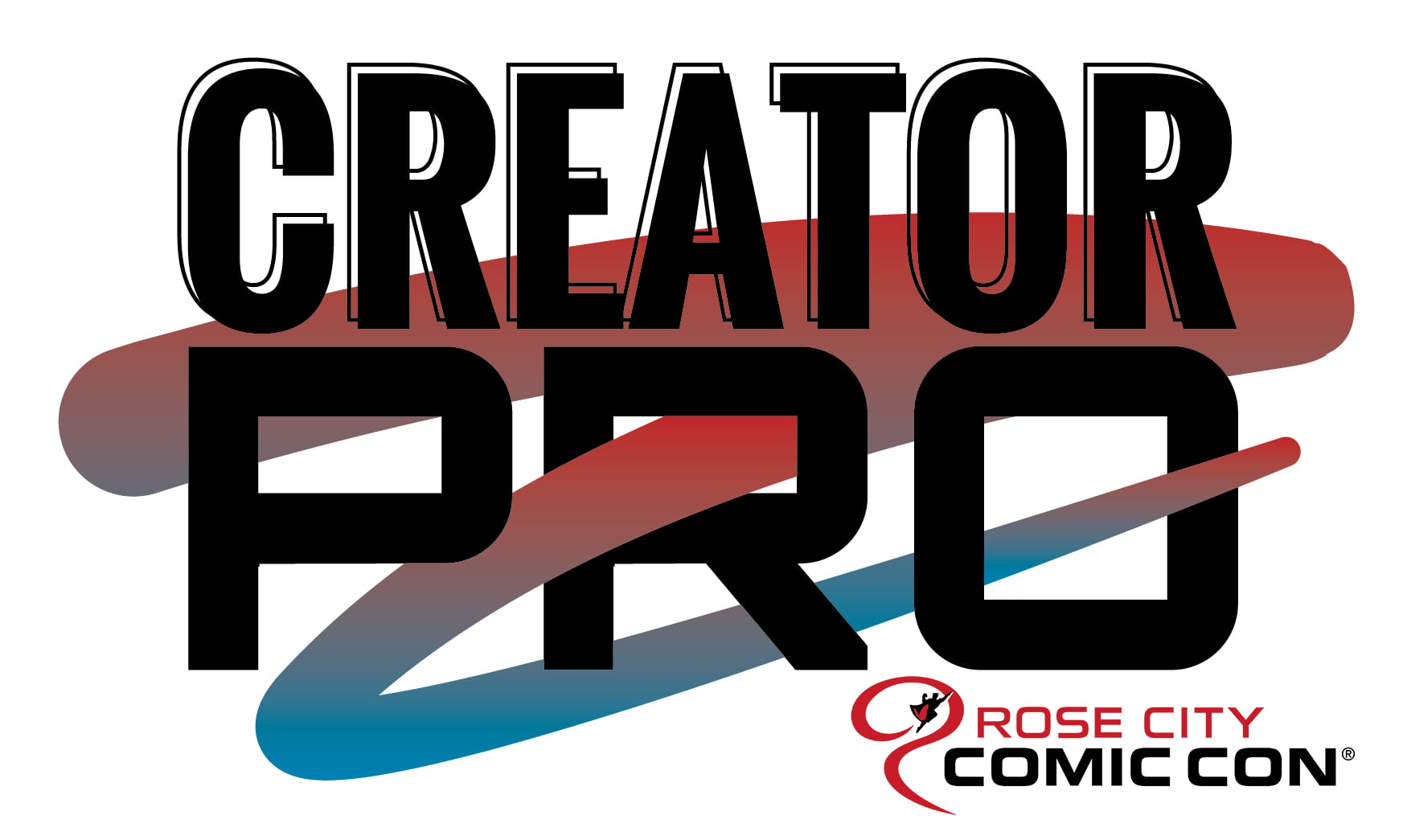 If you're a professional looking to break into the business of pop culture or advance your existing geeky career, then look no further! At Rose City Comic Con, we've curated a whole bunch of special events for comics professionals, aspiring authors, and much more. Our Creator Pro track covers a wide variety of learning exercises and experiences important to a variety of professionals. Portfolio reviews, insider panels, networking events, workshops, and much much more. Whether you're looking to break into comics, incorporate pop culture teaching into your classroom, or become a super famous published author, there's something for every kind of Creator Pro at RCCC. All this and more included in your Rose City Comic Con badge!
Creator Pro Portfolio Reviews
Get a professional Portfolio Review from an Editor at DC!
Are you an artist waiting to be discovered? Want face-to-face time and constructive criticism from DC on your portfolio? We will be organizing time and space for you to connect with DC and get a portfolio review from Andrew Marino, Editor. Details on submissions and rules linked below! Space is extremely limited.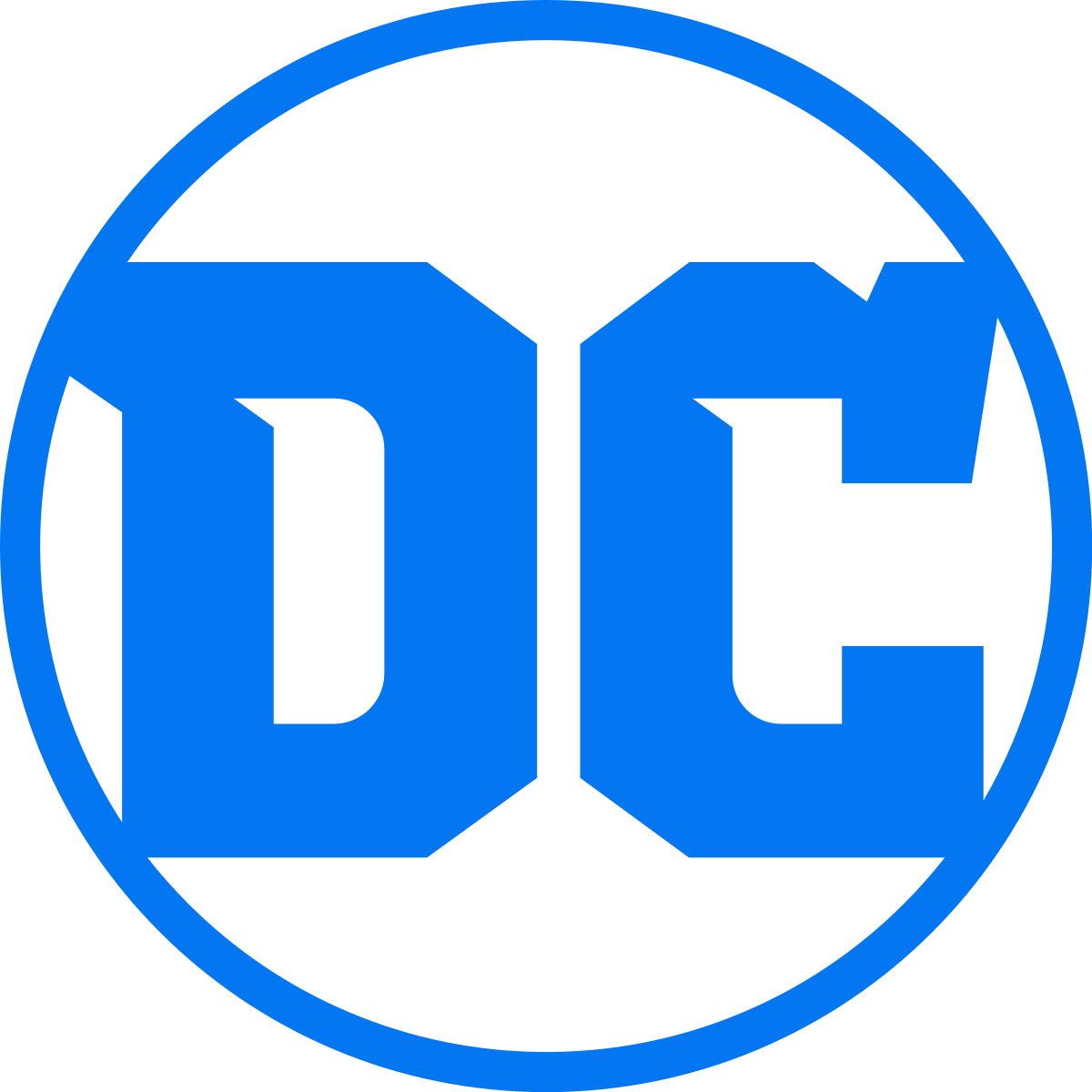 Creator Pro Panels & Workshops
Thought-provoking industry panels and hands-on sessions from experts!
All weekend long in Room E145-146
Straight from the creative mind's of artists, writers, and basically, total geniuses, learn tips, tricks, and trade secrets. Shh, don't tell anyone! Just kidding, you can totally tell some people.
Fine Print Crew – So you want to work in comics?
Want to get into the comics industry, but not sure where you fit? Here's where you start! This is your bootcamp on behind the scenes that you might be your door into comics. Featuring Brian Hanzel who attended this panel in 2016 and now works on Superman! Give it a shot! You might just find your future career!
Zack Davisson, Brian Hanzel, Ariana Meyer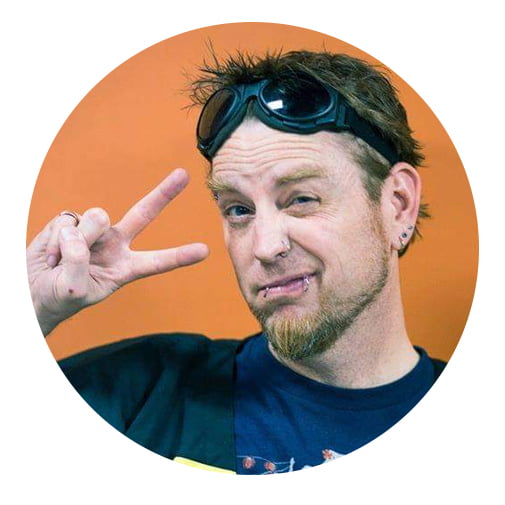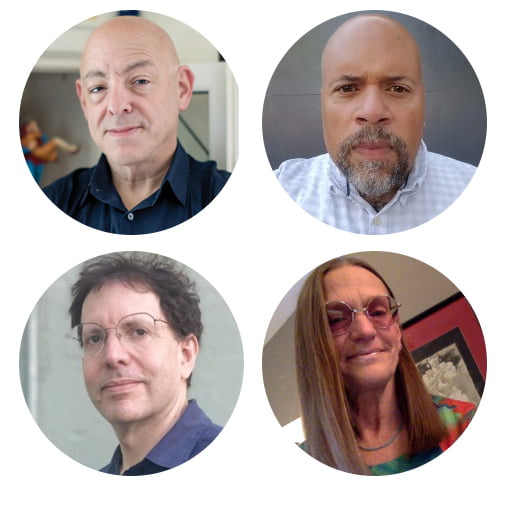 Comics in College: Studying Graphic Narratives
Comics, graphic novels, comic strips, cartoons. There are many terms for them, but they are all names for innovative storytelling done through some combination of words and images. While picture-images date back to ancient times, it has only been in recent years that universities have begun to devote scholarly attention to comics. This roundtable will focus on comics in the university, featuring instructors from Portland State University, including Brian Michael Bendis, David Walker, Diana Schutz, Douglas Wolk, and Susan Kirtley, who will examine the role comic art plays in the academy and discussing opportunities for students interested in studying the medium in colleges and universities.
Susan Kirtley (Director of Comics Studies), Brian Bendis (writer), Douglas Wolk (writer and journalist), David Walker (writer), Diana Schutz (editor)
Mobile Workspace
The panel demonstrates how an artist at any level can use their smartphone or tablet to produce work and add it to a professional work flow in this digital age. Learn from professional creators using their mobile devices to create comics, animation and film content. Not only is the panel informative and fun, but looks to help democratize the creative process in this day and age where many people have smart devices and creative apps, like Autodesk Sketchbook, are free. We will also be discussing industry standards and apps like Clip Studio and ProCreate.
Don Nguyen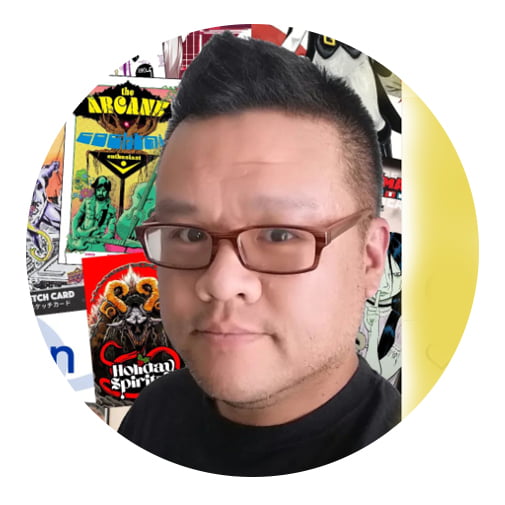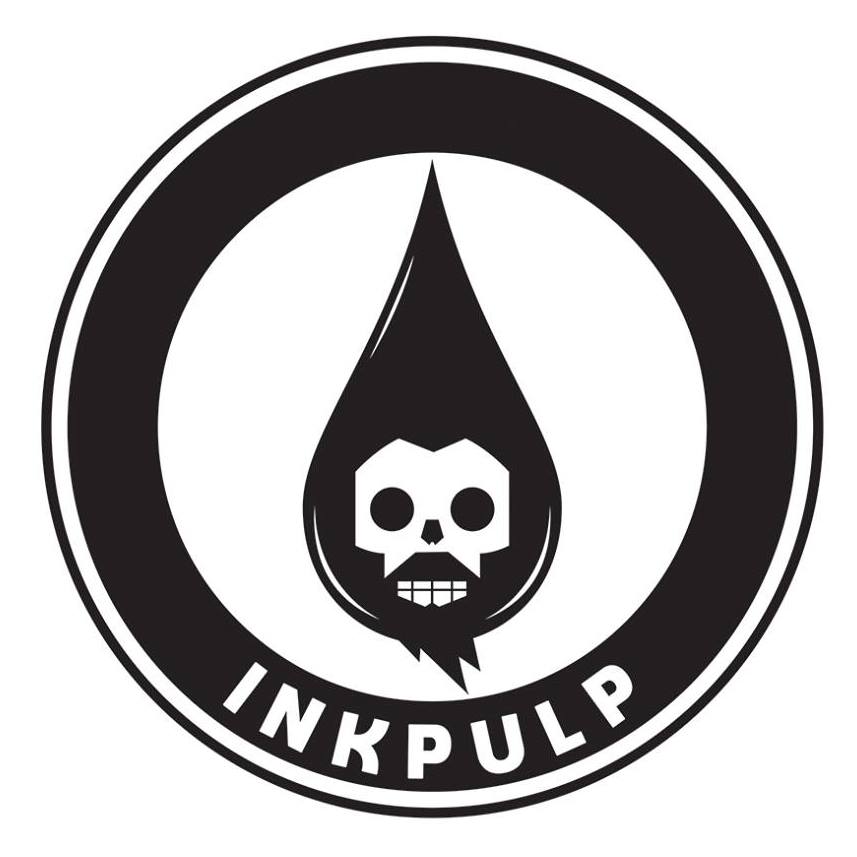 InkPulp Instruction Presents: Turning your Art into a Career
Shawn Crystal will be joined by fellow professional artists Mark Irwin and Jason Shawn Alexander as they share their individual journeys of becoming professional artists. They will each tell you their story of how they found interest in art, developed their skills to a professional level, and ultimately made their dreams come true by getting hired and becoming one of the few, the proud, the pros. Please join us as we delve deep into the origin stories of these esteemed artists, and learn how you can do the same. InkPulp Instruction is an online art school, where you learn directly from the pros you love and admire. Check them out at inkpulpinstruction.com.
Shawn Crystal, Mark Irwin, Jason Shawn Alexander
Integrating Character, Plot, and Worldbuilding (Workshop limited to 20 participants)
Many writers are naturals with characters or worldbuilding, but struggle with plot; others have no difficulty plotting but find their characters flat. Hugo-winning writer David D. Levine shows you his process for developing characters, plot, and world simultaneously and cohesively.
David D. Levine (Arabella of Mars, Tk'Tk'Tk')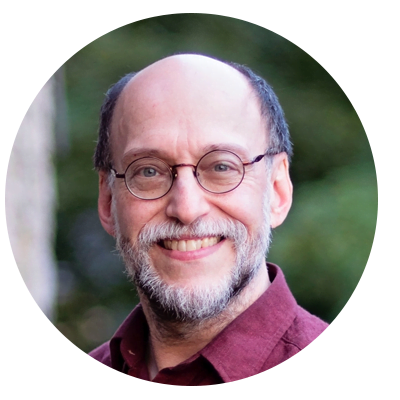 Creator Pro Networking & Social Events
Time for some fun! Meet new people and make a friend in the industry!
If you want to find new people to join forces with, as you build your creative empire, look no further! Check out the below special networking events and get connected with like-minded creators – and just to have fun and mingle!
Creator Pro Mixer hosted by Jazzlyn Stone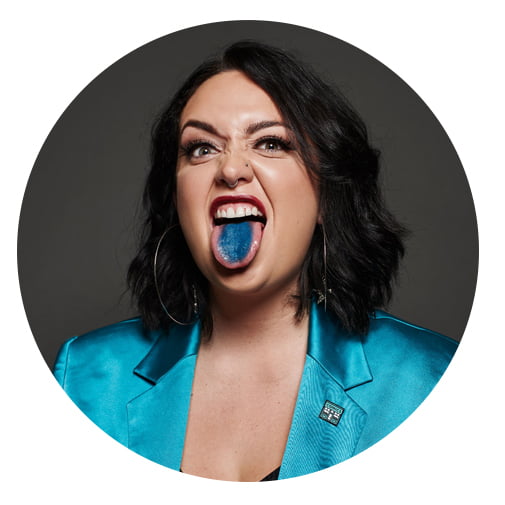 Saturday, September 10, 5:45 PM – 7:00 PM
Room E145-146
Build your superpowered creative team, and publish the next big thing in comics. Are you an artist looking to connect with a writer? An inker looking to join forces with a letterer? Just wanna make new friends in the industry? Meet new creative partners during this interactive and fun networking session. Think speed dating meets the world of comics! You never know where your next creator connection might lead you! Make sure to bring business cards, work samples, and that winning smile.  Name tags will be provided! Hosted by Jazzlyn Stone. Free to attend for Rose City Comic Con badge holders.
Dark Horse Comics Presents Drink & Draw (21+) – Official Friday Night After Party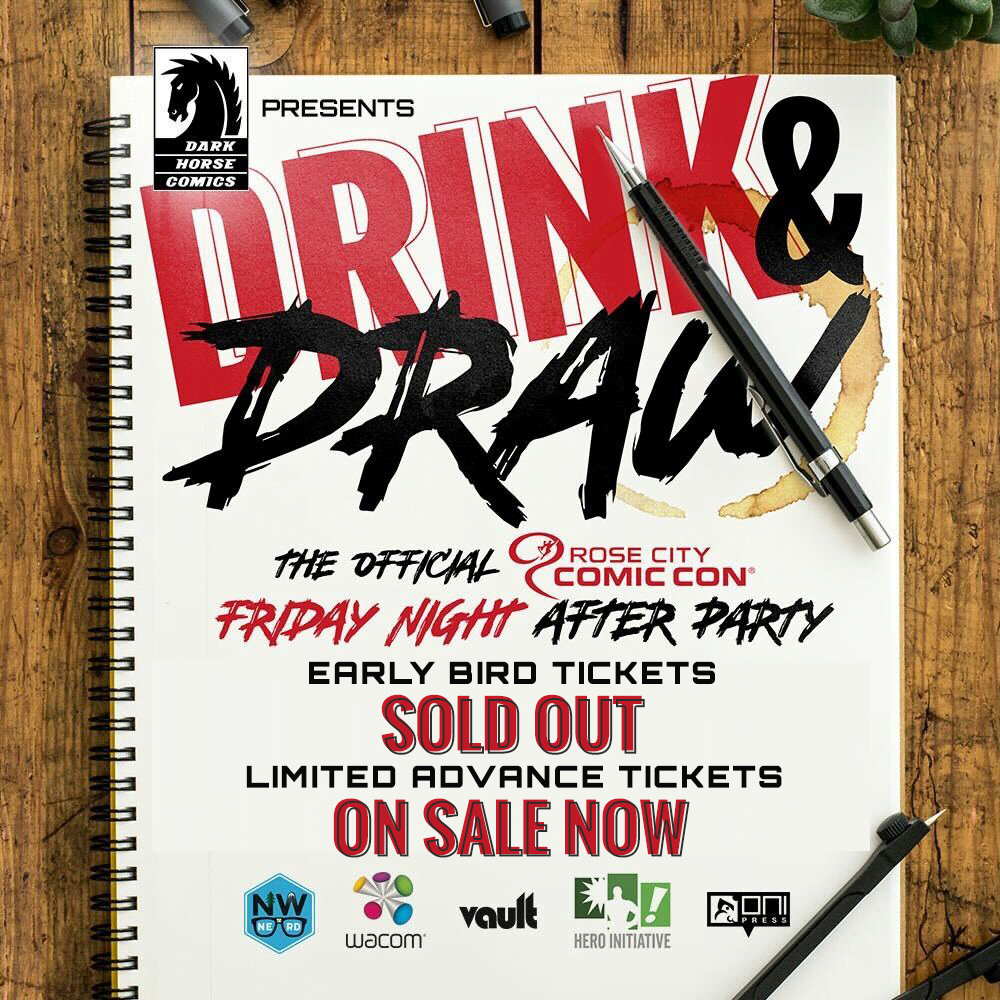 Friday, September 9, 8:00 PM
Spirit of '77, Portland, OR 
Get drawing for a good cause with professional creators, publishers, and the RCCC Staff – all presented by Dark Horse Comics! Make new friends and flex those creative muscles and you draw based on silly prompts suggested by our incredible host, Daniel Crary of Vault Comics. Bid on a great piece of art during our Charity Auction, where our special comic guests art will be auctioned off – 100% of proceeds will benefit The Hero Initiative. Fans with the most loved drawings at the end of the night will win exclusive prizes from Vault Comics, Wacom, Dark Horse Comics, and Oni Press! Plus, grab a magazine from our exclusive media sponsor, NW Nerd. This event is 21+. Early Bird tickets are NOW SOLD OUT, and limited advance tickets remain. Don't miss out!