Video Gaming
Friday 1:00 PM – 8:00 PM, Saturday 10:00 AM – 9:30 PM, Sunday 10:00 AM – 5:00 PM
Rooms C120-122, C123-124, C125-126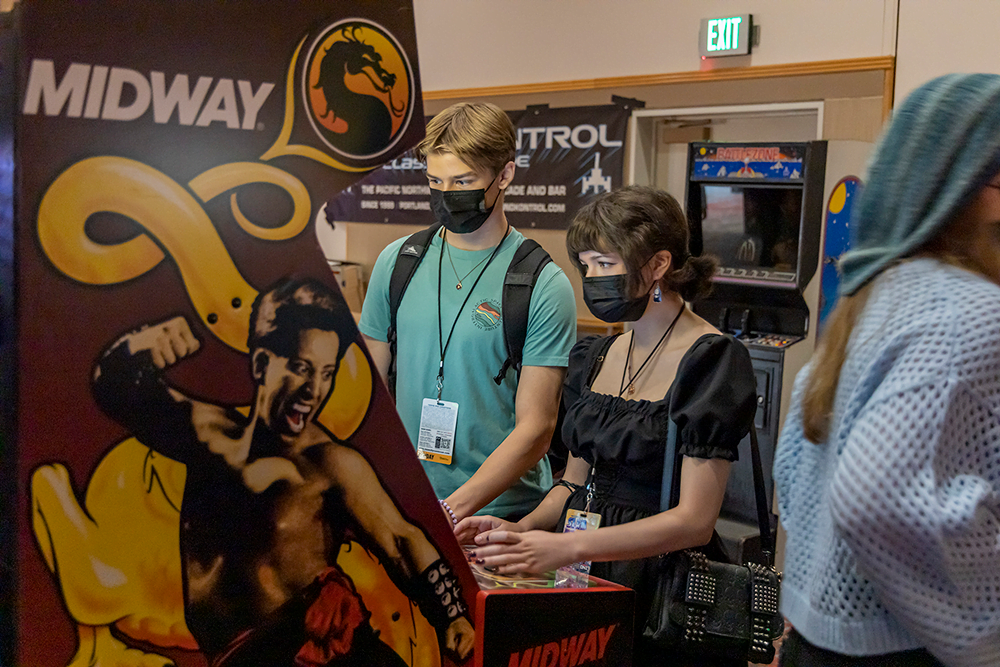 Calling all Japanese gaming enthusiasts and retro gamers! Don't miss the new, improved, and bigger than ever video gaming area at Rose City Comic Con. Immerse yourself in a haven of classic arcade games and console favorites, offering an epic blast from the past. Explore a selection of Japanese candy cabinets, music/rhythm games, and more. Show off your skills and compete for the gold in high-score contests running throughout the entire weekend. Join us for an adventure down memory lane, and through a Japanese arcade, as you enjoy free play, scheduled events, and much more for video gamers of all skill levels.
Retro Gaming Expo, Inc. is a Portland, Oregon-based 501(c)4 non-profit cooperative organization dedicated to creating awareness of, and appreciation for classic video and arcade games through the presentation of events and conventions that celebrate the historic contribution video games have made and continue to make in popular culture. They will be bringing a few arcade games including Ms. Pac-Man and Street Fighter along with a huge selection of consoles like Atari 2600, Sega Genesis, Xbox, GameCube, Nintendo 64, and more.
Ground Kontrol Classic Arcade features over 120 arcade & pinball machines along with a full bar & food menu. Located in Portland, OR, they will be bringing an incredible selection of arcade classics like Centipede, Pac-Man, Frogger, TMNT, Avengers, and much more.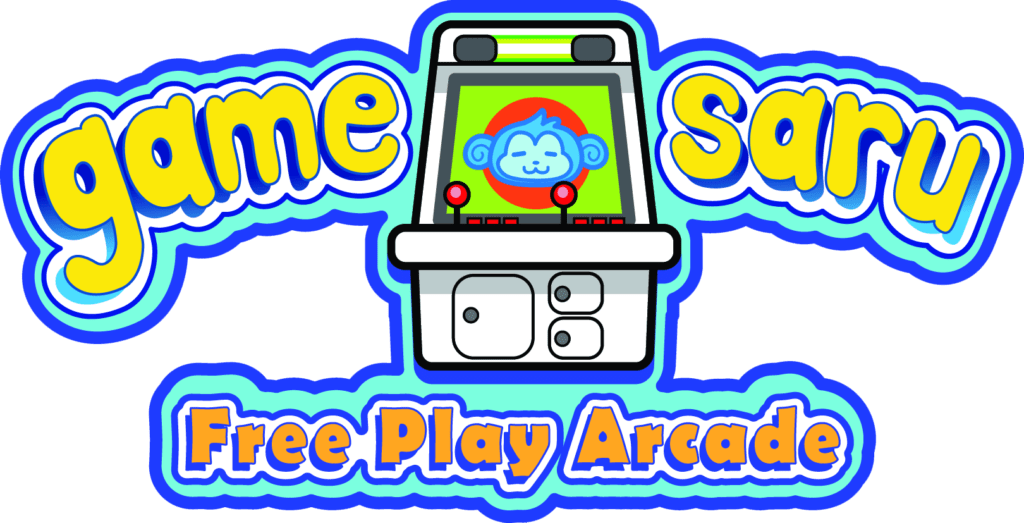 Game Saru was established in 2017 with one goal: to bring the high-quality arcades of Japan to America for people to play, experience, and own. Our passion for the history of these games and the love we have for them is what inspired us in the beginning, and it continues to drive us today. They will be bringing favorites like Taiko no Tatsujin, Dance Dance Revolution, and Sega Net City (Soul Calibur II)!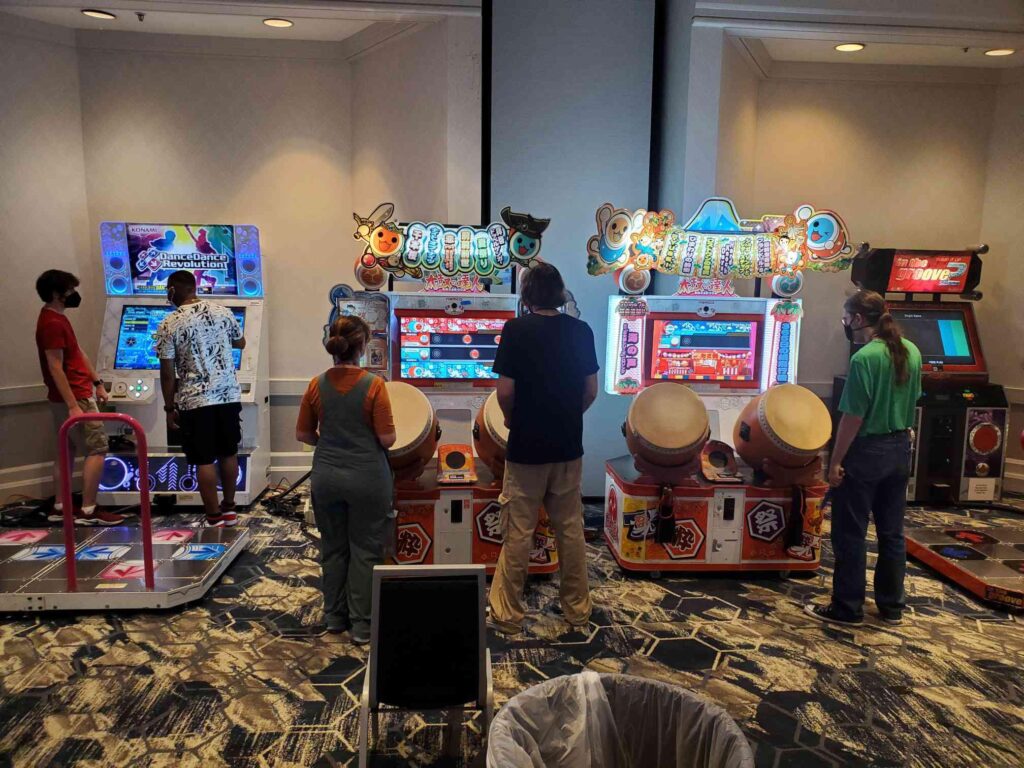 Get ready because Game Saru is bringing authentic Japanese arcade gaming to Rose City Comic Con! Have fun and free play all weekend long with games like:
Sega Net City (Soul Calibur II)
Sega Net City (Marvel vs. Capcom 2)
Sega Net City (Capcom vs. SNK 2)
Sega Astro City (Street Fighter III Third Strike)
Sega Astro City (SNK NEO-GEO)
Sega Astro City (Puzzle Fighter)
Initial D The Arcade x2 [driving]
Taiko no Tatsujin [music/rhythm]
Densha de Go! [train simulator]
Gunbullet X [party/shooting]
The Bishi Bashi [party/variety]
Dance Rush Stardom [music/rhythm]
Dance Dance Revolution [music/rhythm]
WACCA [music/rhythm]
Nothing like the thrill of playing a classic arcade cabinet! Portland Retro Gaming Expo and Ground Kontrol are bringing the nostalgia to you with this huge selection of arcade cabinets for your free play pleasure!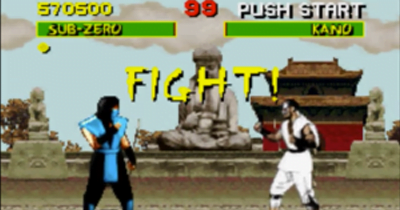 Centipede
Pac-Man
Frogger
Mortal Kombat
Teenage Mutant Ninja Turtles (4-player)
Virtua Fighter
Kung-Fu Master
Avengers (4-player)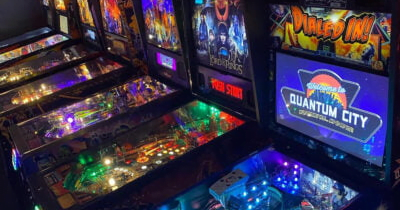 Gauntlet Dark Legacy
Sports Station (NFL Blitz + NBA Showtime)
Rampage
Marble Madness
Trigger Zone (Strikers 1945, 1943, Dragon Blaze)
Rally-X
Area 51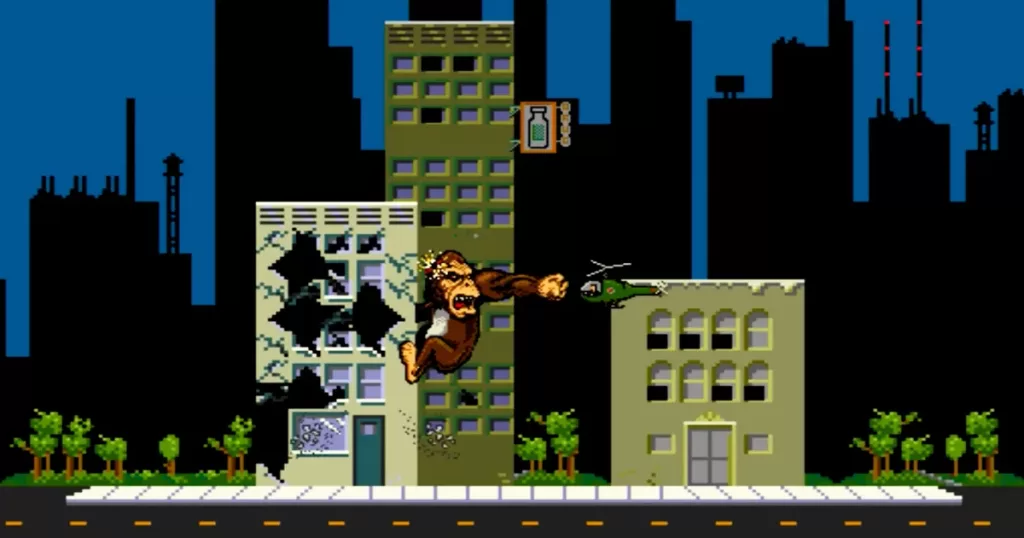 CarnEvil
Nintendo PlayChoice 10
Star Wars: Return of the Jedi
Star Wars: Empire Strikes Back
Dragon's Lair
Tetris Plus
Galaxian
Ms. Pac-Man
Tennis Tourney
Street Fighter
Nintendo, Sega, and Atari fans! Take a seat in front of your favorite classic console games with a buddy, then don't miss these great console classics. Portland Retro Gaming Expo is also bringing the below console games available for free play all weekend long.
Atari 2600
NES
Super NES
Sega Genesis
Nintendo 64
Sega Saturn
Sega Dreamcast
Playstation
Xbox
Gamecube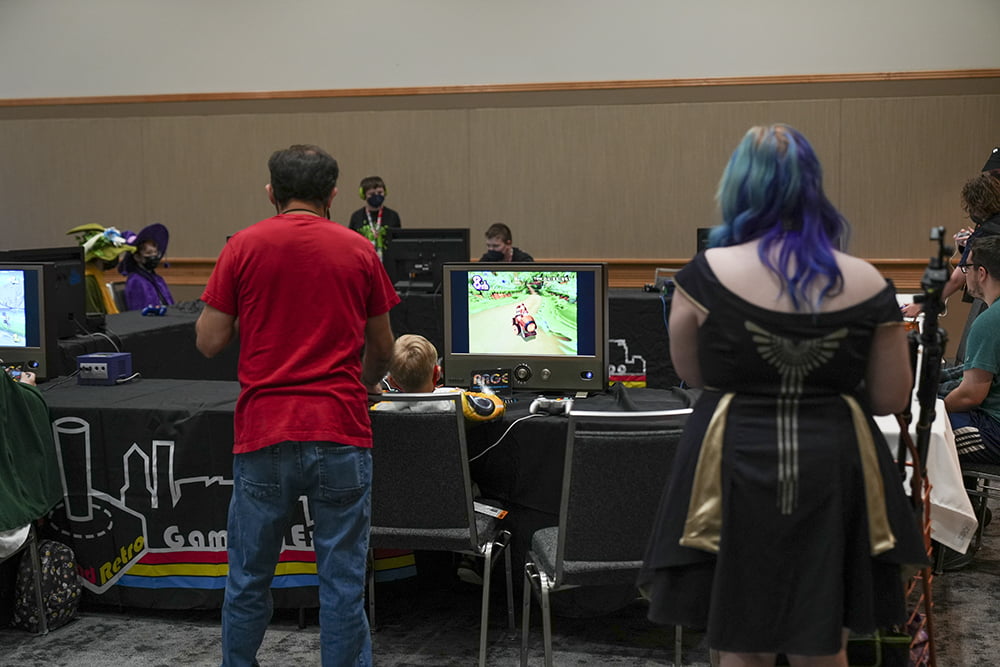 Console and Arcade High Score Challenges
Think you've got what it takes to claim the high score? If you're a competitive gamer, than these challenges are for you! Portland Retro Gaming Expo will be running High Score Challenges all weekend long, with great prizes to claim!
Console High Score Challenges
The cutoff for scores each day will be 15 minutes before the show ends. You do not need to be present to win. *if the same person wins 1st place each day, their in store credit for each SideQuest Games and Video Game Wizards will be doubled.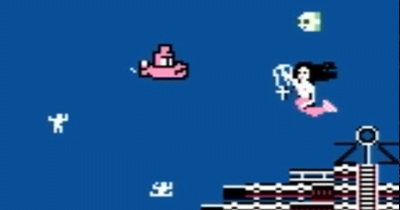 Friday
High score challenge on NES Sqoon
High score after 1 game over
No cheat codes or continues.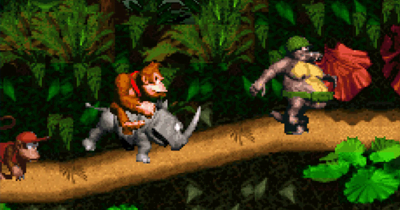 Saturday
High score challenge on SNES Donkey Kong Country
High score after preset 8 minute run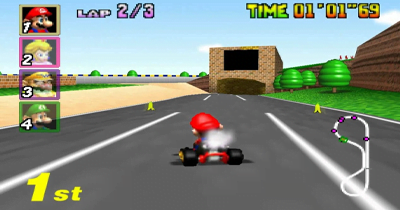 Sunday
High score challenge on N64 Mario Kart
Fastest time on Koopa Troopa Beach map.
Arcade High Score Challenges
There will be daily and weekend long challenges available so Single Day Badge holders and 3-Day Badge holders can show off those skills and claim victory! Details on the Arcade Challenges is coming soon.