CLARION CARES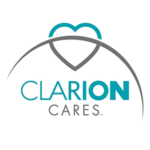 Clarion Cares is a charitable effort by our parent company Clarion Events which focuses on supporting the communities touched by our events. Our mission is to engage the industries in which we serve to support global and local efforts to give back to the economies and markets that host our events. We pledge to support causes that align with our core values: passion, care, respect, service, compassion, diversity, inclusion, and sustainability.
In 2023, Rose City Comic Con is proud to support Magic Wheelchair and Hero Initiative.
HOW YOU CAN HELP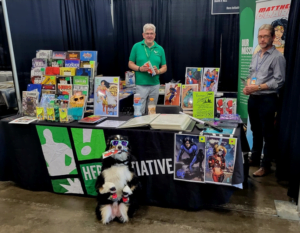 HERO INITIATIVE – Hero Initiative creates a financial safety net for comic creators who may need emergency medical aid, financial support for essentials of life, and an avenue back into paying work! Since its inception, Hero Initiative has been fortunate enough to benefit creators with more than $1 million worth of much-needed aid, fueled by your contributions! It's a chance for all of us to give back something to the people who have given us so much enjoyment.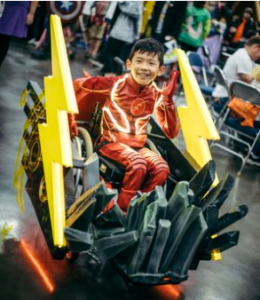 MAGIC WHEELCHAIR – Magic Wheelchair is a nonprofit that builds custom "costumes" for children in wheelchairs—at no cost to families. Their mission is to bring communities together to create unforgettable moments for children around the world by transforming their wheelchairs into magic.
You may have seen and supported Magic Wheelchair at Rose City Comic Con in the past as they have been long-time friends of the show.
AS A THANK YOU…
As a thank you for your generous donations, we're offering some goodies onsite at RCCC! Show your proof of donations at the official Rose City Comic Con Merch Store to receive a token of our appreciation!
Donations of $5 – $14.99 will receive a free vintage pin.

Donations of $15+ will receive a free vintage shirt.
You can receive one free item per person, per charity!