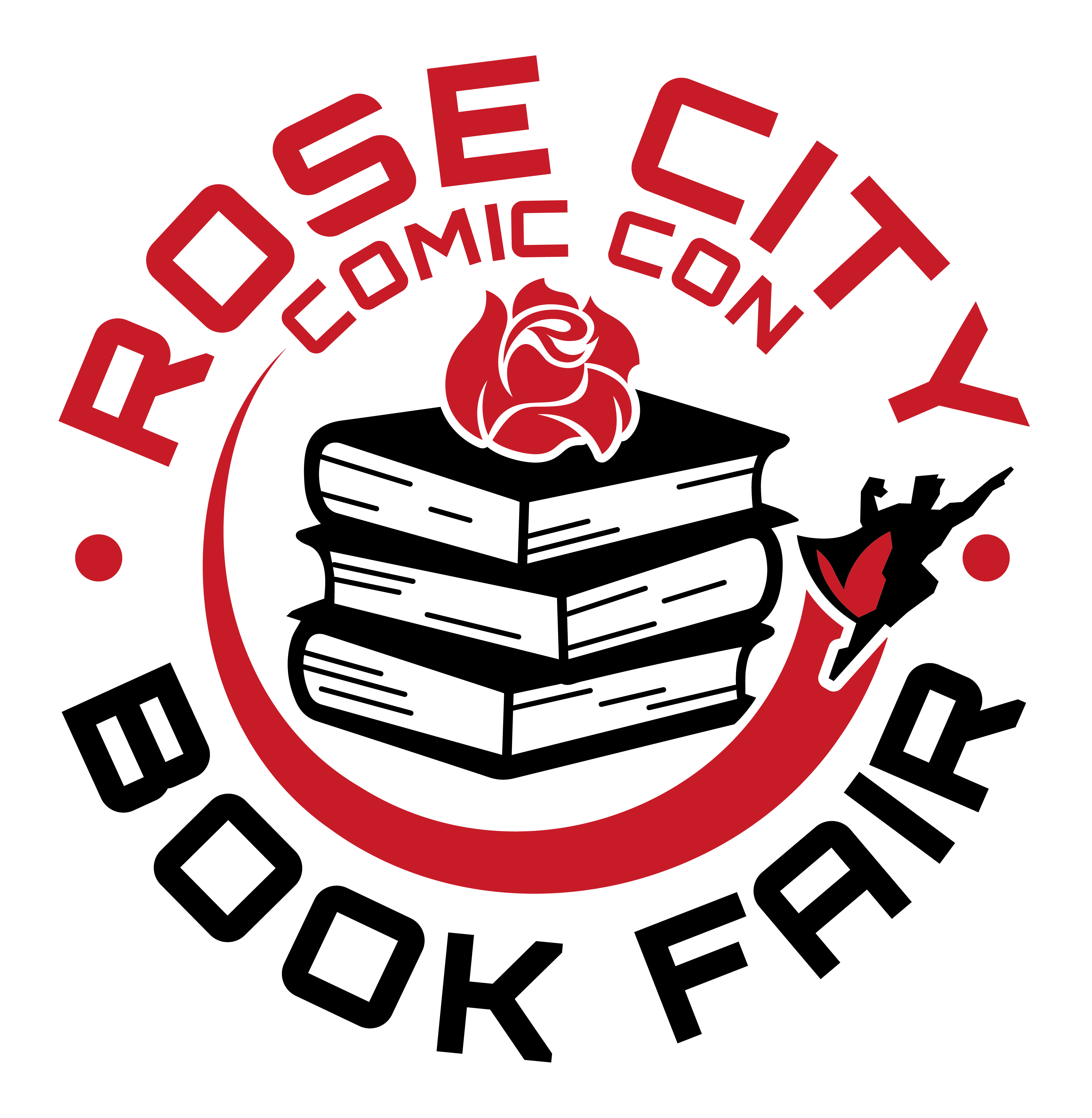 RCCC is for book lovers, readers, and writers.
We all developed a lifelong appreciation for books from those rolling carts in our school gym, right? Allow us to bring back that joy and nostalgia at the Rose City Comic Con Book Fair!
Book Fair—a headquarters for lit lovers—is located both in the Exhibit Hall [where you can buy books and get them signed] and in our programming rooms [where you can hear view unique, thought-provoking panels]. Whether you're a book-devouring literary super fan, a modern-day Melville, or simply looking for your next read, you won't want to miss this experience.
Rose City Comic Con welcomed the guests below to participate in panels, special events, signings, and more!
OFFICIAL BOOKSELLER – THE SIGNED PAGE
The Signed Page is debuting as the official bookseller of Rose City Comic Con! The Signed Page was founded by Shawn Speakman in 2000 as a way to help New York Times bestselling author Terry Brooks sign and personalize books for fans who could not meet with him when he went on tour. Fans around the world use the service, getting signed US editions. From Japan to Italy to South Africa and Mexico, The Signed Page has helped thousands of fans in more than two dozen countries share a part of a writer's final work. We all love books. The Signed Page will continue to bring the best in signed and personalized books to you — the reader and collector.
Check out the Book Fair Special Events listed below to get a sneak peak of the Signings and Lit Lover Meetups you can participate in at the booth all weekend long. Please note that Book Fair panels are happening in Panel Rooms and not at this booth.