3 Kid-Friendly Comics you can get right now at Cosmic Monkey Comics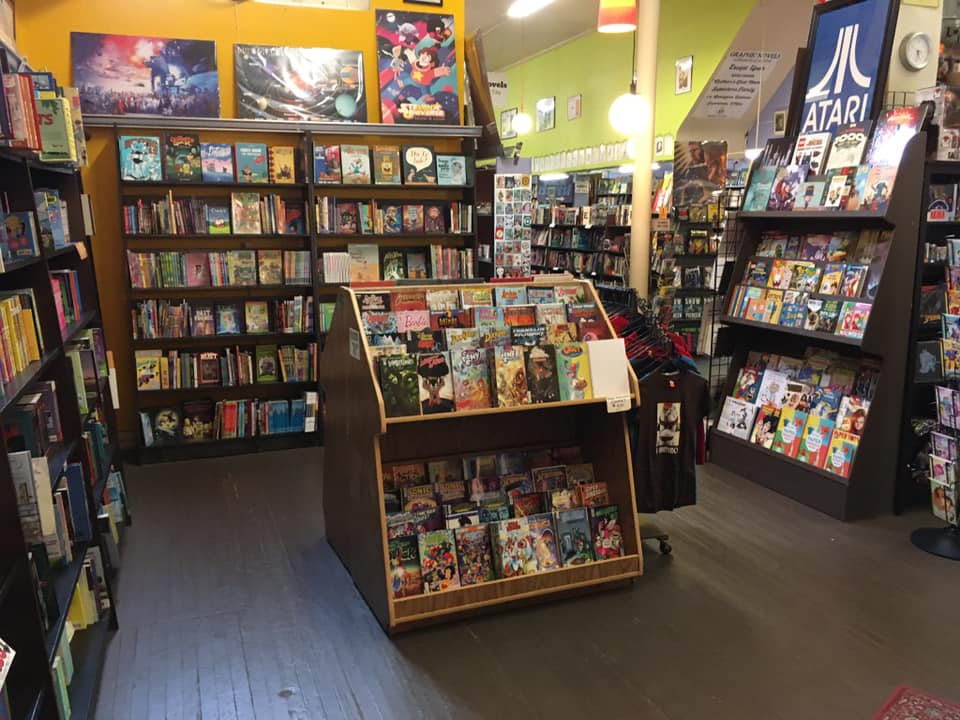 Want to check out an awesome local comic book store? If you're looking for an amazing shop in the PDX area that stocks family friendly materials, look no further than Cosmic Monkey Comics! They are open daily from 11:00 AM – 6:00 PM – and be sure to wear a mask, as they are required! You can also order online at TheCosmicMonkey.com for curbside pickup.
Make sure to share your faves using #RCJrAtHome and be sure to give a shoutout to Cosmic Monkey on Facebook, Twitter, and Instagram. They look forward to seeing you in their shop!

1. Marvel's Kid-Friendly Collection (Ages 9-12): Marvel favorites like The Unstoppable Wasp: G.I.R.L. Power, Spider-Gwen: Gwen Stacy, Miles Morales: Spider-Man, and The Unbeatable Squirrel Girl: Powers of a Squirrel will have you eating nuts, and kicking butts! And also make your young reader feel super powered to read! These titles are perfect for the parent who loves Marvel superheroes to read with their child.

2. Amulet Comics by Kazu Kibuishi (Ages 8-12): Join in on Emily and Navin's adventures after they find a magical amulet in Emily's great-grandfather's house. From Amazon.com: Graphic novel star Kazu Kibuishi creates a world of terrible, man-eating demons, a mechanical rabbit, a talking fox, a giant robot—and two ordinary children on a mission.

3. Star Wars: Jedi Academy by Jeffrey Brown (Ages 8-12): I'm pretty sure we can all agree that Star Wars bridges every generational gap. These cute young reader books tackle these awkward ages through humor and fun. From Amazon.com: New York Times bestselling author/illustrator Jeffrey Brown takes readers to a middle school in a galaxy far, far away….