Featured image photo by @DelegatesComic on Twitter
Rose City Comic Con hosted another successful Drink & Draw for their 2022 10th Edition show in Portland, Oregon, and was able to support comic creators in need with their event. Dark Horse Comics Presents Drink & Draw, the official Rose City Comic Con after party, returned to Spirit of '77 on September 9, 2022 at 8:00 PM. The event was a packed success and sold out of tickets. The event hosted 250 excited fans, creators, publishers, and partners for beer, bar food, friendship, and of course, drawing.
The event was hosted by Daniel Crary, Communications Director at Vault Comics, and the presenting sponsor was Dark Horse Comics. Special guest artists of the evening included:
The event included 5 rounds of drawing over the night, with prompts including fan favorites like Batman, Hellboy (in honor of the presenting sponsor, Dark Horse Comics), Sailor Moon, Star Wars, and Barbaric. Fans had 20 minutes to rapidly draw their creative interpretations of the prompts, and each guest artist as well as Daniel acted as a judge for 1 of these rounds, awarding a packed prize bag to the winner. Prize bags included a copy of NW Nerd, comics, graphics novels, and signed items from Oni Press, Dark Horse, Vault Comics, and The Hero Initiative, thumb drives from InkPulp Instruction,  and a Wacom Intuos tablet from Wacom.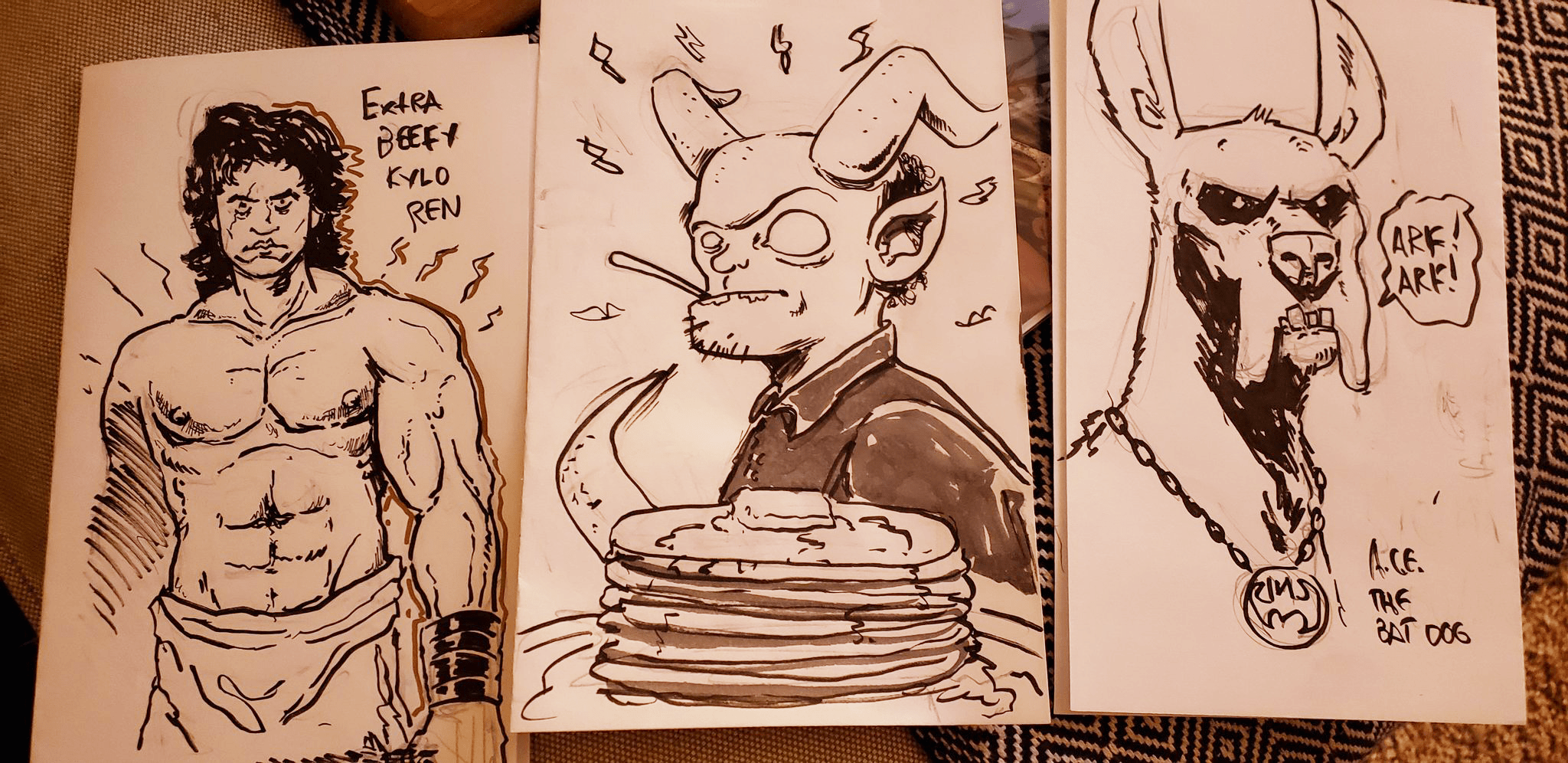 Photo by @MattHardingArt on Twitter
5 talented artists donated original art to the auction at the end of the night to benefit The Hero Initiative, and most of these art pieces were drawn at the Drink & Draw itself. In addition to the above 4 special guest artists, artist Don Nguyen contributed 3 art pieces. A total of 9 original art pieces made it to the auction and included portrayals of Batman, Nightwing, and even a piranha plant from Mario as Clayface. A total of $1,170 was raised for the Hero Initiative, $585 for the 5 auction lots and a $585 match from LeftField Media, the company who runs Rose City Comic Con.
Be on the look out for tickets to go on sale to the next Drink & Draw, happening during next year's Rose City Comic Con, September 22-24 at the Oregon Convention Center in Portland, OR. See you there, and keep on drawing!