Squatch Squad Social-Distancing Scavenger Hunt
We hope everyone is staying home, staying safe, and staying healthy. But if, like us, you're suffering from a bit of cabin fever after having been in your house for what feels like years on end, we've got an excellent idea for you and your local community. Why not organize a neighborhood social-distancing scavenger hunt?
And who better to represent the wild vibes of a hunt than our very own Dave the Sasquatch. Dave the Sasquatch is Rose City Comic Con's mascot. He love comics as much as he loves Portland. From biking down the river front esplanade to enjoying the sights around Portland, Dave tries to make the most of living in one of the world's best cities. Dave was created by artist and returning RCCC special guest Levi Hastings. (Levi lives in Seattle, but we don't hold it against him.) And Dave wants YOU to join his Squatch Squad and organize a neighborhood social-distancing scavenger hunt, wild child!
Recruit your Neighbors
The first step would be getting the word out and organizing your neighbors! Make sure to keep your distance when organizing. No need to go knocking on doors, try to connect with your local community digitally. If you're a part of a group chat or neighborhood Facebook group, why not post this article there to recruit nearby neighbors to join you!
Display your Dave
Families who want to participate can print out the below Squatch Squad seal, featuring Dave, in all his squatchy glory. Then you can tape the seal up in your front window, wherever neighbors walking by would see it.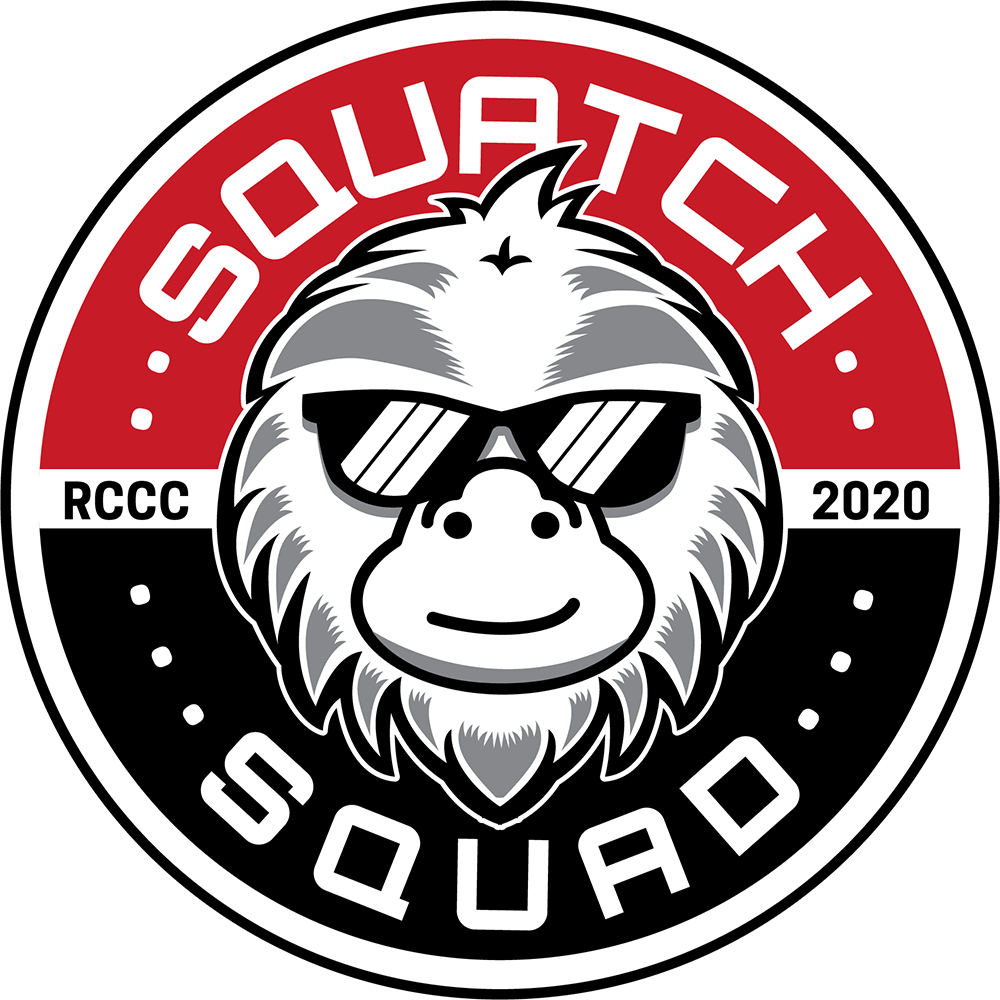 Download the 8.5×11 printable PDF
Begin the Hunt
Once your local community has been organized, go for a walk! Stay at least 6 feet away from people you don't live with, if you happen to see your neighbors outside. Then, write down where you saw all the Squatch Squad seals, or snap a pic. Try to find as many Squatch Squad seals as you can!
Credit where credit is due! We were inspired to make this post thanks to this article from LifeHacker. Thanks to Jillian Quint and LifeHacker for the great idea.
Now get out there and begin the hunt! Share your adventures around your neighborhood using #RCJrAtHome so we can see how you and your family are playing. Make sure to ask a parent or guardian before using the Internet.