Sesame Street Coloring Sheet by Chris Uminga
1, 2, 3 more weeks at home, ah ah ah! Are you counting down the days until Rose City Comic Con? Are you a big fan of everyone's favorite vampire from Sesame Street, The Count? Then count yourself in for creating some art thanks to this adorable free coloring sheet from Chris Uminga. Chris Uminga is an illustrator creating art for Disney & DC Collectibles, who loves to draw monsters, creeps and the occasional superhero.
Make sure to tag #RCJrAtHome and #ColoringWithChris to show off your awesome work! Be sure to tag Chris to show off your creative style – he is on Facebook, Twitter, and Instagram. Fangs for the coloring sheet, Chris!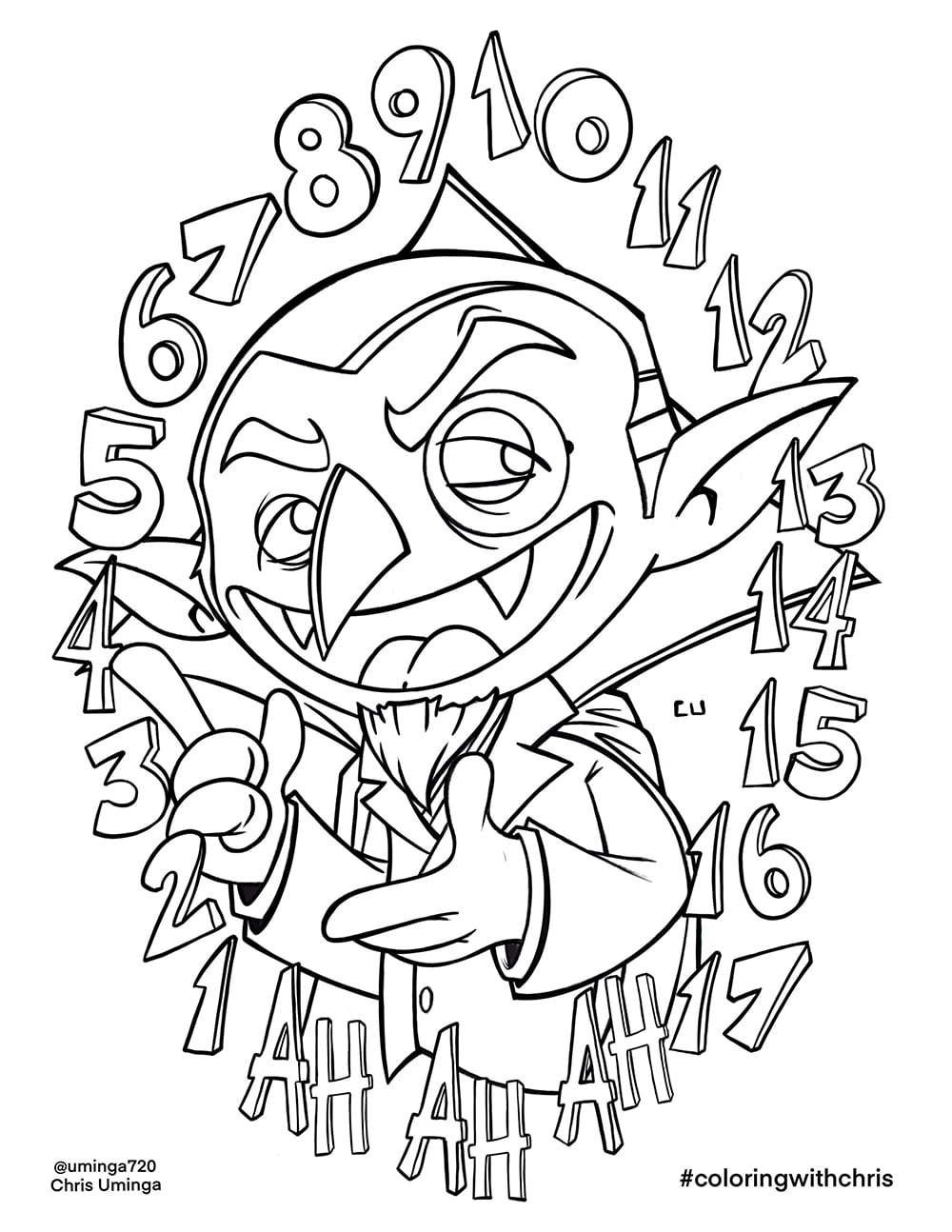 Download the high res version